Platteville School District Community Resource Officer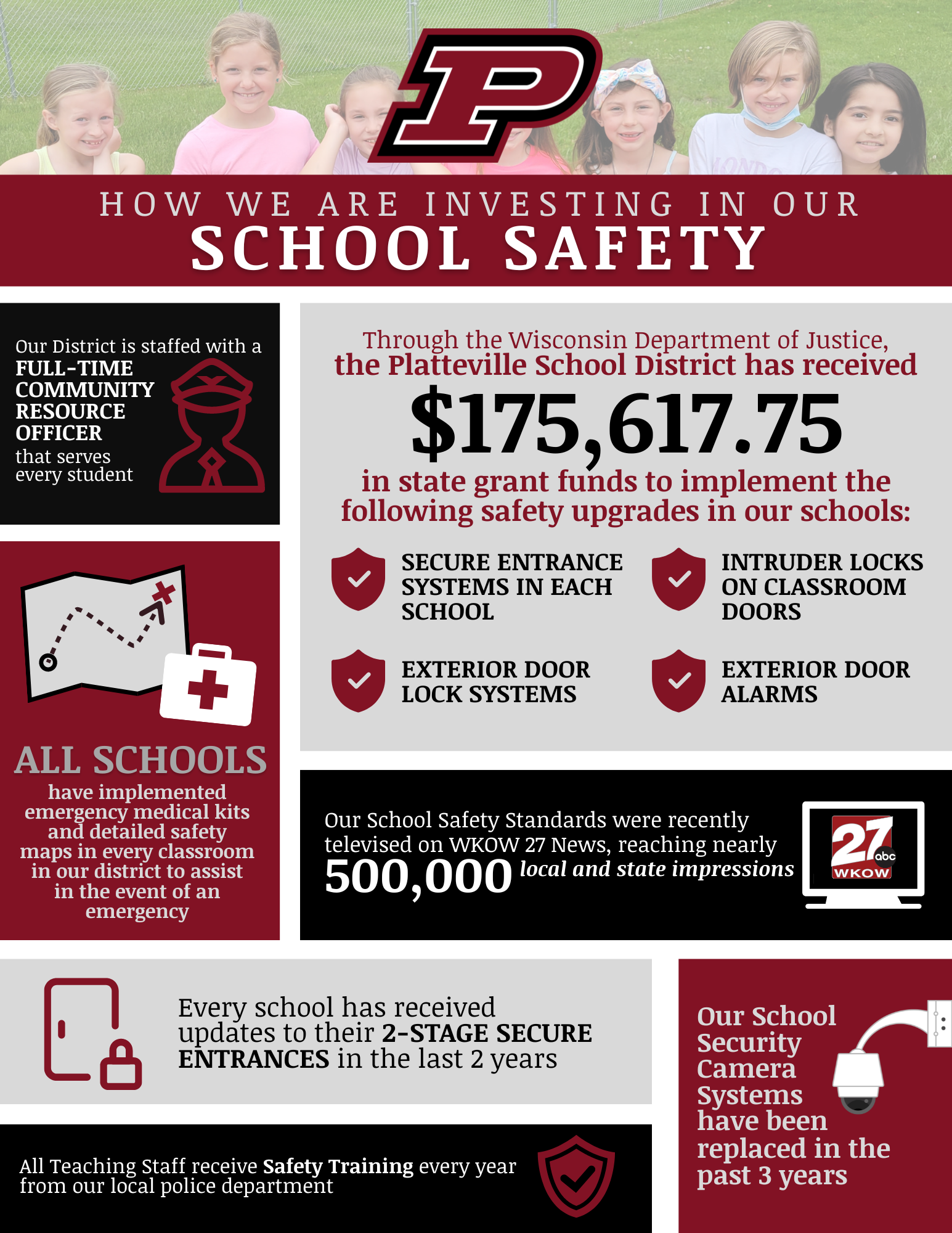 The Platteville School District is committed to the safety our students and staff. In recent years, the district has made over $175,000 worth of safety improvements to each of our four campuses.
Just this year, an additional School Social Worker and Guidance Counselor have been added to our staff to assist our students.